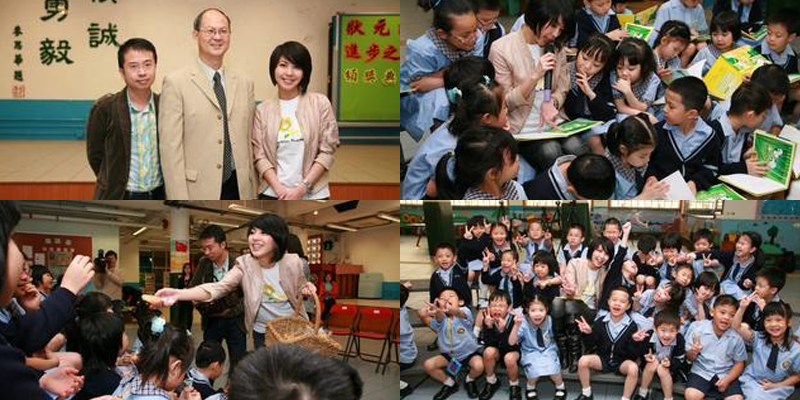 Valen Hsu, a popular singer, not forgetting to spare some time from her busy schedule for charity work. She spreads her love via her own creation story <Can I be friends with you?> at the same time, to help raise fund for HOPE Education Foundation. This story is illustrated by a famous artist Chriz Wong. She made a visit to Tai Kok Tsui Fresh Fish Traders' School with with the comic artist.
An opening remark was made by the school headmaster Leung, followed by a story telling session by Valen and Chriz on her book telling the story about a tough girl whose name is "Little Yellow Flower" who is so determined in life.
Story books and little yellow flower cookies were given out to all the teachers and during the visit.
HOPE Education Foundation ambassador, Valen said: "Everyone faces all curves of life in everyday, regardless as a child or an adult, particularly when we are facing the current economy crisis, we all, not only in Hong Kong, have to tie our family bonds together, to face this challenge with courage. Hopefully, we can spread this message through <Little Yellow Flower's HOPE series>, may they bloom and grow strong like the little yellow flowers. All these while, I am truly grateful for the great support from the headmaster. I am glad to have had this opportunity to share this story with the school children, I hope they like my story <Can I be friends with you?> and learn how to stay strong to strive through all the challenges."