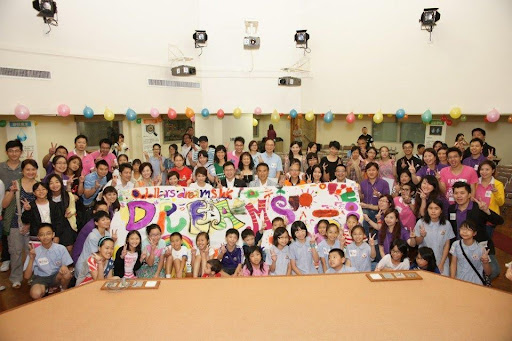 50 Dollars Dreams is organized by Junior Chamber International Kowloon Hong Kong and Little Yellow Flower Education Foundation is the main sponsor of this meaningful activity. The aim of the activity is to show care for the society through children's creativity and kindness. The power of participation will match the goal of Little Yellow Flower – to bring hope, love and happiness to children.
50 Dollars Dreams held its kick off and prize presentation ceremony on 12th August, 2012. Founder of Little Yellow Flower – Sinje Lee represented the Foundation at the ceremony.
For this activity, children will need to create a plan with a budget of 50 dollars which can help people in need. JCI evaluated and picked 20 outstanding plans. Little Yellow Flower education foundation made donations to help them accomplish their plans.
To encourage more children to participate in charity work, Little Yellow Flower Education Foundation had made extra donation to the Little Life Warriors Society when they received children's submissions plan. The mission of Little Life Warriors Society is to promote and improve the services and benefits of childhood cancer patients.
On 12th Aug, Sinje and the 10 outstanding participants shared their help plans with over 200 parents and children. JCI had leaded the children to different districts to carry out their plans at the year end of 2012.