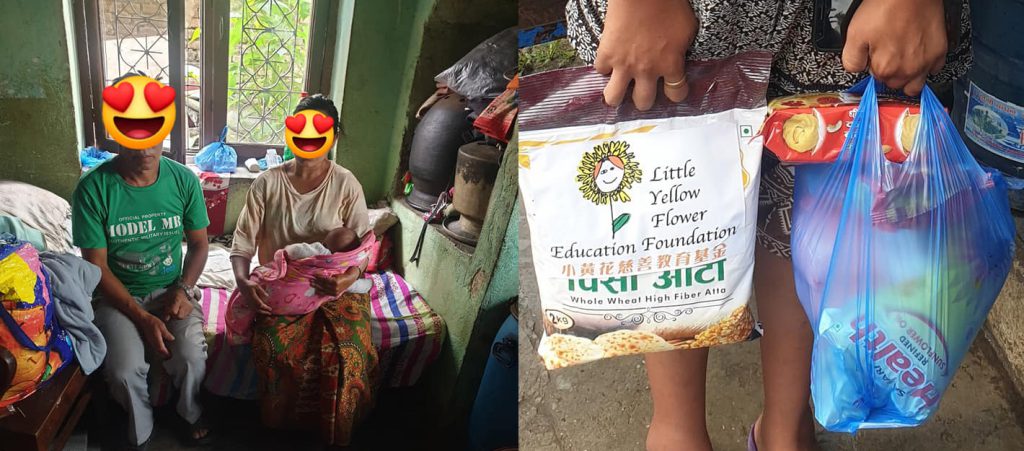 Little Yellow Flower Charity Education Foundation has always been following up closely on the pandemic situation and trying to learn the needs of different places.
As we face the rapid spread of COVID-19 in the world, emergency lockdown has happened in a lot of places. In order to fight with such a harsh situation….some schools are closed and people are working from home. It is a difficult time for many companies, big or small.
We worry about our families, children and of course, about our jobs. No doubt, it is a crisis we are all going through now, but we believe, we have to all work together , encourage each other, to pass around positive energy and provide our help to others who need as well.
In the meantime, we also appreciate our friends out there deeply, with their generous donations, so we can fulfil some supporting projects in the different places.
We are glad to share some of the projects we have done so far in different places :
Nepal has been under lockdown for 2 months and now people there are facing unemployment and losing their income. The issues of starvation and poverty became more serious. Some laborers can't even provide their families basic meals.
On Mother's day, with the help from local organization Himalayan Ray and Heartbeat, we have distributed 500 packages of food in Bhaktapur District, which includes: rice, lentil ( a local food) , dhal, potato, soy beans, a variety of vegetables and hand soaps.
For now we have managed to pass these packages at the Bhaktapur District:
BM ( Bhaktapur Municipality), CM ( Changu Narayan Municipality), SM ( Suryabinayak Municipality) and Ward No: 10 in Kathmandu: Buddhamarga Tole (slum community).
 We hope that we can continue our support to help them pass through this hard time.
No matter where we all are, let's fight through these together!
Stay safe , stay healthy.
P.S: We would like to thank the local volunteers who have helped to cook for 400 people on Mother's Day as well.