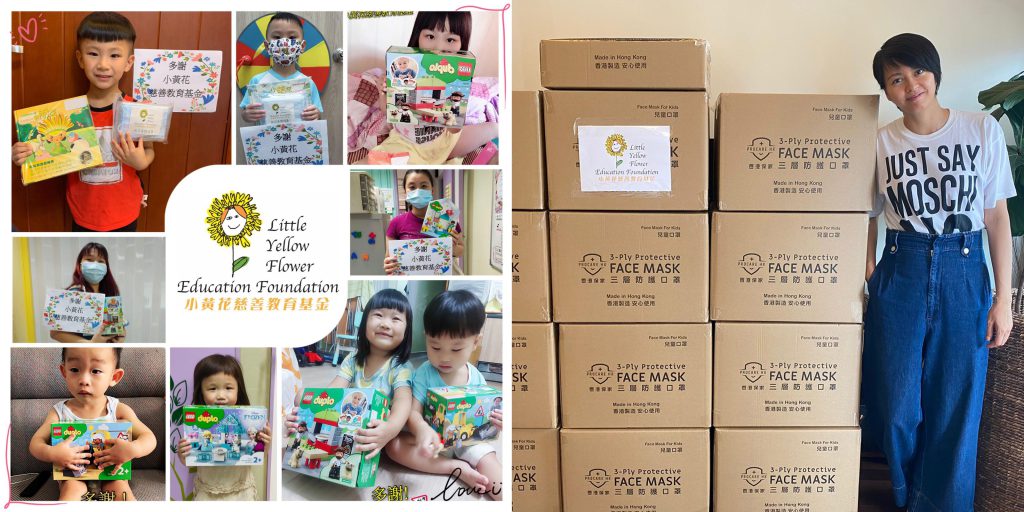 Early June, Little Yellow Flower Education Foundation has donated some Lego sets, face masks and picture books to some children and parents during the epidemic in Hong Kong allowing them to continue to have fun and learn new things.
This project mainly provide support services for parents aged 24 or below, unmarried young mothers especially for those with children aged 3 and below. The territory focussed is mainly in Yuen Long and Tuen Mun, Hong Kong.
This program aims to cultivate healthy relationships between the young couples/partners and enabling their young children to grow up in a loving environment.
During the epidemic period, a lot of children are not able to step out of the house. Some are residing in very remote area and with the constant worry of financial burden, they are not able to purchase enough masks thus the children are not able to resume classes.
Feeling depressed at home, came along some happy vibes where some received a small box of Lego set. The adults and children excitedly expressed "Ah, Really Attractive! So considerate!".
Furthermore, some families received Little Yellow Flower's picture books. We believe this small act has brought some colours and meaning into their life during this difficult period.