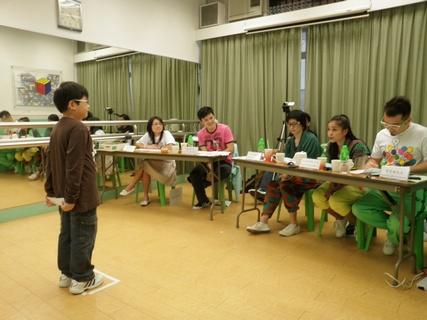 The Foundation has sponsored the musical Her Magic of Life – the me nobody knows organized by Caritas and the dance group of Grand-Jete. This is a special play where students confirmed with Special Learning Difficulties ("SLD") are performing in the musical. The objective of the activity is to unraveled their talent, to support them, and to let them to accept as well as to express themselves through encouragement, help them to gain their self-esteem and self development.
The audition was held in Caritas Jockey Club Integrated Service for Young People at 21st of March. More than 100 children attended the audition. They performed well in front of the panel judges, whom were experienced dancers and dramatists. The presented performances were including poems reading, dancing, singing, musical instrument playing and storytelling. Their good preparation and participation involved and encouraged by their parent as well. From this audition, 40 students were chosen and they will be sent for a series of training in the month of April.
Though not all students were elected in the end of the audition but everyone was moved by their courage and spirit, as the HOPE ambassador Charlie Young wrote: May all the SLD children be positive and be strong to face with all the challenges, never give up. They are just like the little yellow flower of the field, no matter how hard the environment is, they grow with a smile.
The musical will be on stage on the 19th and 20th of August at Sai Wan Ho Civic Centre. Your attendance and support will be a recognition and good force to make them move on.